Resale for a New Generation
When kids get too big for things that they own, Children's Orchard finds stuff a new home.
Shop the latest brands for up to 70% off mall store prices in-store and online. Shop online 24/7 or find even more of the brands you love in-store.
Store Hours: Monday - Saturday 10am - 6pm and Sunday 10am - 5pm.
ABOUT US
At Children's Orchard Newington,NH we believe we can be the difference in the world. By recycling and reusing current kids gear we are creating a sustainable lifestyle that you will be proud to be a part of. You can find like new children's clothing, shoes, accessories, toys and equipment at up to 70% off mall store prices. All of clothing, shoes, accessories, toys and equipment are gently loved, and actually like new. We pay you cash on the spot for your children's gear and buy items that are in good condition and are current styles. The amount we pay is based on brand name, condition, style & current demand. We specialize in children's clothing down to size zero. If you're raising little ones, Children's Orchard makes you a hero.
LEARN MORE
See why our customers love us!
This is a fantastic secondhand children's shop. They have a great selection of clothes and shoes, ranging from newborn to around age 8-10. The staff is very friendly and accommodating of wandering toddlers. Their selection did change seasonally, so keep that in mind if you're looking for off-season options. They do have some toys & larger items like strollers/joggers, but the choices are limited. You can also sell gently used clothing there as well. Check them out ahead of time to find out the policies and procedures.
See why our customers love us!
Love this store!!! I find most of my kid's clothes here and I've taken tons here to sell!! Some of the items I have in perfect condition they won't take, but I understand, since they already have so much stuff!! I will continue to shop here.
See why our customers love us!
Great prices, friendly staff, just a great place to visit. Their inventory changes all the time great prices on kids clothing, toys, and learning material. A lot of name brand clothing for cheap prices and looks like it was one maybe a handful of times. I spent $34 and came away with at least 4 outfits and a pair of shoes. My daughter was super stoked when I showed her what I had got her and was wearing an outfit and the shoes I got her Monday when she went to school.
❮
❯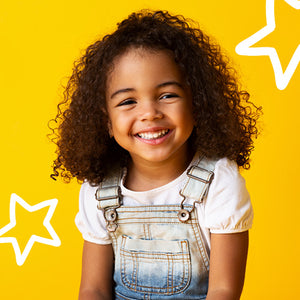 BRANDS WE LOVE
adidas, baby bjorn, baby gap, baby jogger, carter's, chicco, children's place, crewcuts, eddie bauer, fisher-price, gap, graco, hanna andersson, hasbro, instep, janie & jack, justice, lego, levi's, little me, little tikes, matilda jane, melissa & doug, nike, old navy, playskool, ralph lauren, step 2, storkcraft, the first years, under armour & so many more!
See More
VISIT OUR STORE
105 Gosling Rd
Newington, NH 03801
Mon-Sat: 10am - 6pm
Sun: 10am - 5pm